WELCOME TO THE TOWN OF GEORGETOWN WEBSITE!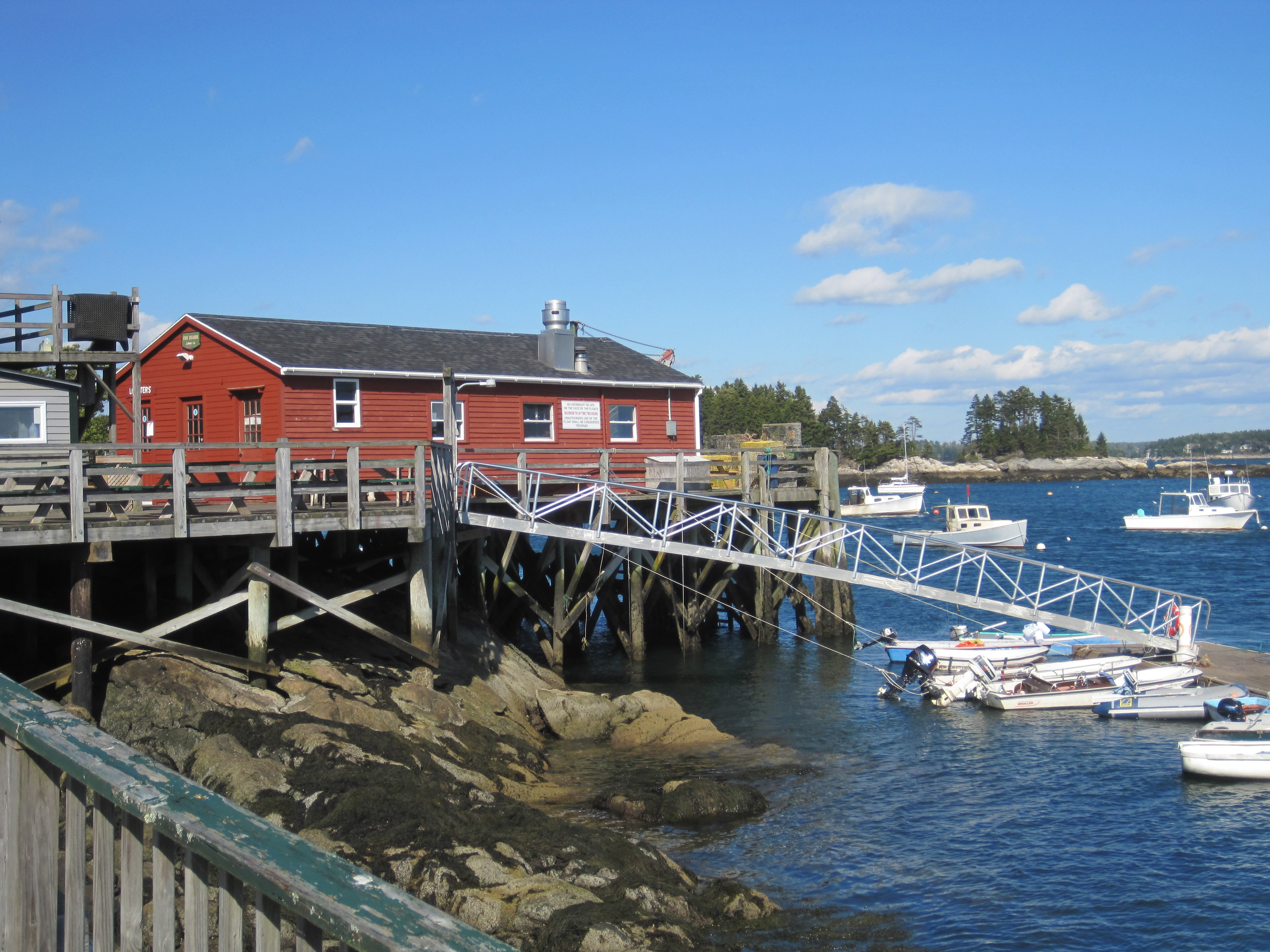 A Brief Early History of Georgetown
Georgetown Island lies between the mouth of the Sheepscot River and the Kennebec River on the Gulf of Maine.  The Abenaki Indians called the island Erascohegan, meaning "good spear fishing".  John Parker, a fisherman from Bedfordshire, England, purchased it in 1649 from Chief Mowhotiwormet, commonly known as Chief Robinhood, for a hogshead of rum and some pumpkins.  Parker built the first permanent homestead on what eventually became known as Parker's Island.
The Kennebec River valley was attacked and burned in 1676 during King Philip's War, then again in 1689 at the outset of King William's War, and was not resettled until after the 1713 Treaty of Portsmouth.  The town of Newtown-on-Arrowsic was rebuilt in 1714 on the southern end of Arrowsic Island, which was incorporated in 1716 by the Massachusetts General Court as Georgetown-on-Arrowsic, named for Fort St. George.  The town's boundaries were extended to encompass Parker's Island, Woolwich, Phippsburg and Bath (including West Bath).  Abandoned during Drummer's War and beleaguered during the French and Indian Wars, the region resettled slowly in the 1750s until peace was assured with the fall of Quebec in 1759.

About half of Parker's Island provided grazing land, and some residents raised livestock, producing butter and cheese.  In 1858, there were two sawmills, a pail maker and a shipbuilder.  but the merchant marine and fishing were the town's principal occupations.  By 1841, all the other parts of Georgetown had been set off and incorporated as towns, leaving Parker's Island with the sole claim to the ancient name.  Today, Georgetown is home to several boat builders, fishermen, retirees and many summer residents and artists.  It is the home of Reid State Park and is a noted site for bird watching.
GEORGETOWN COMPREHENSIVE PLAN UPDATE
The Select Board has authorized a group of Georgetown residents to begin looking into whether to update Georgetown's 1993 Comprehensive Plan. Their first meeting will be held on Monday, January 16, 2016 at 7PM in the school gym. This meeting is open to all and all are encouraged to attend. Last month's scheduled meeting was cancelled due to weather.
Community Events
Get to Know Your Neighbor Party – Sun, 12 Mar,2017
TOPMB
The Town Owned Property Management Board of Georgetown Maine is soliciting bids from qualified individuals to bid on the lease for the wholesale and retail seafood business at the Five Islands Wharf in Georgetown, Maine. For further information, click on the TOPMB Info page to the left.
Problems with Fairpoint DSL?
If you are having problems with your Fairpoint DSL connection intermittently dropping out and then reconnecting, the issue could be low signal strength. If you call Fairpoint, they will set up a work order to investigate the problem, but they will not know there is an issue unless you report it. And if more than one person in the same general area reports the problem, it could be an indication of a larger system issue. So if you have an issue, please call it in to help not only yourself, but also your neighbors. The tech support number is 1-800-240-5019.
For all the latest info on the effort to upgrade broad band services, please click on the Broad Band tab to the left. And don't forget to participate in the BB speed survey.
Volunteers Needed
Volunteers are needed to serve on the following Boards and Committees:
Board of Appeals – 1 Fulltime Member; 2 Alternate members
Financial Advisory Committee – 1 Fulltime member
Harbor Committee – 2 Alternate member
Planning Board – 1 Fulltime member; 2 Alternate members
If you are interested in serving on any of these committees or boards, please contact Mary McDonald in person at the Town Office or call at 371-2820.