WELCOME TO THE TOWN OF GEORGETOWN WEBSITE!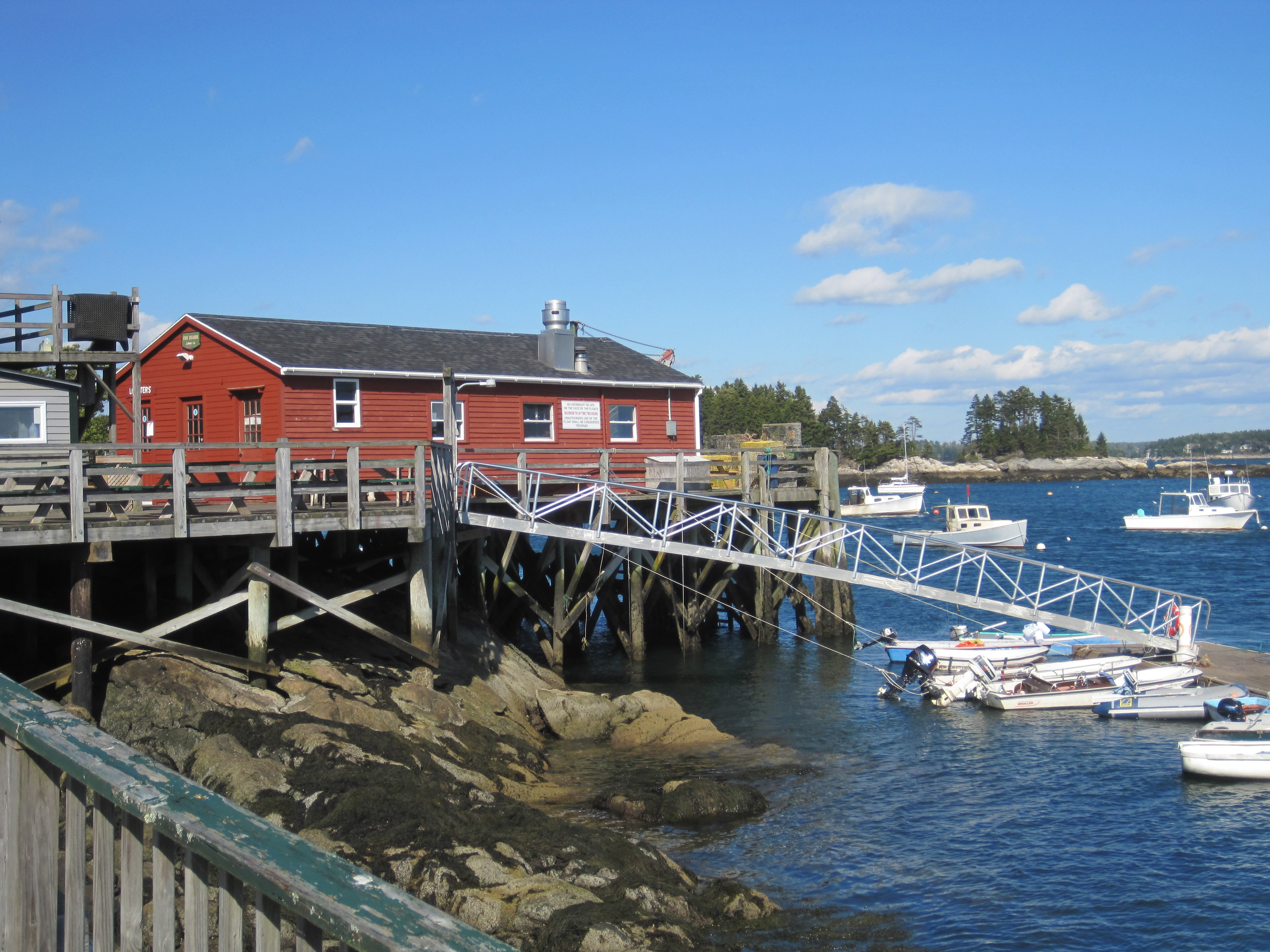 A Brief Early History of Georgetown
Georgetown Island lies between the mouth of the Sheepscot River and the Kennebec River on the Gulf of Maine.  The Abenaki Indians called the island Erascohegan, meaning "good spear fishing".  John Parker, a fisherman from Bedfordshire, England, purchased it in 1649 from Chief Mowhotiwormet, commonly known as Chief Robinhood, for a hogshead of rum and some pumpkins.  Parker built the first permanent homestead on what eventually became known as Parker's Island.
The Kennebec River valley was attacked and burned in 1676 during King Philip's War, then again in 1689 at the outset of King William's War, and was not resettled until after the 1713 Treaty of Portsmouth.  The town of Newtown-on-Arrowsic was rebuilt in 1714 on the southern end of Arrowsic Island, which was incorporated in 1716 by the Massachusetts General Court as Georgetown-on-Arrowsic, named for Fort St. George.  The town's boundaries were extended to encompass Parker's Island, Woolwich, Phippsburg and Bath (including West Bath).  Abandoned during Drummer's War and beleaguered during the French and Indian Wars, the region resettled slowly in the 1750s until peace was assured with the fall of Quebec in 1759.

About half of Parker's Island provided grazing land, and some residents raised livestock, producing butter and cheese.  In 1858, there were two sawmills, a pail maker and a shipbuilder.  but the merchant marine and fishing were the town's principal occupations.  By 1841, all the other parts of Georgetown had been set off and incorporated as towns, leaving Parker's Island with the sole claim to the ancient name.  Today, Georgetown is home to several boat builders, fishermen, retirees and many summer residents and artists.  It is the home of Reid State Park and is a noted site for bird watching.
REED FULTON 1921-2016
It is with deep sorrow that we report the passing of Reed Fulton on April 3rd, 2016. Reed was the backbone of the Georgetown Fire Department for many years and will be greatly missed. For a full biography, click on the Fire Dept. Info page on the left.
Seguin Island
Have you ever wanted to spend a night on Seguin Island? Well, now is your chance!! As part of Georgetown's 300th Anniversary Celebration the Friends of Seguin is raffling off a one night stay for up to 5 people in the guest quarters on seguin Island. For more info, click on the link/picture.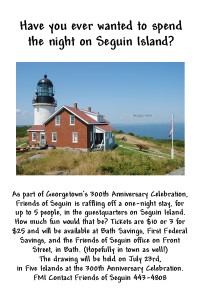 Community Broadband Meeting
There will be a Community Broadband meeting on April 20, 2016 at 7 PM in the Robinhood Free Meeting House. This meeting is open to all who have an interest in improving broadband access on Georgetown and Arrowsic. For more information, click here: Broadband Mtg 4-20-16
Composting Workshop
There will be a Composting Workshop on Tuesday, April 12, 2016 at 6:30 PM in the Arrowsic Town Hall. This workshop is free and open to the public. Light food and refreshments will be served. For more information, click on the following link: Composting Workshop 4-12-16
Nomination Papers
Nomination papers will be available on 21 March, 2016 for those wishing to run for Town Offices. For further information, click on the Town Office Info tab to the left.
Georgetown Cemetery Mowing Bid Request
The Cemetery Trustees are accepting bids for the mowing and maintenance of the five Town cemeteries. Please submit bids to the Town Office, PO Box 436, Georgetown, ME 04548. Bids will be accepted until April 15, 2016. Call 207-371-2820 with any questions.
First Church
Dear Georgetowners,
Many of you are probably aware that for more than a year the Town has been working on renovating the First Baptist Church (owned by the Town). Before any re-work is undertaken, the Town is seeking feedback from you for potential uses for the building. Please think about what potential uses this 200 year old building could serve. How could it best serve Georgetown's needs? It is expected that the building would not conflict with the goals of the Georgetown Community Center. The Town needs YOUR feedback. If you would like to volunteer to serve on this "usage committee", please email Select Board member Kate MacKay. For usage suggestions only, please drop them off to the Town Office or via email to John Jones, no later than April 25, by using the attached file. FirstChurchUsageFeedback
Thank you for your assistance,
Usage Committee
Kate MacKay, kfmackay@myfairpoint.net
Joyce Oliver, jopete81230@yahoo.com
John Jones, yankeejeep@yahoo.com
Posted Roads
Effective today, 14 April, 2016, the Town roads are no longer posted.
Volunteers Needed
Volunteers are needed to serve on the following Boards and Committees:
Board of Appeals – 1 Full Time Member ; 1 Alternate Member
Planning Board – 1 Alternate Member
If you are interested in serving on any of these committees or boards, please contact Mary McDonald in person at the Town Office or call at 371-2820.