WELCOME TO THE TOWN OF GEORGETOWN WEBSITE!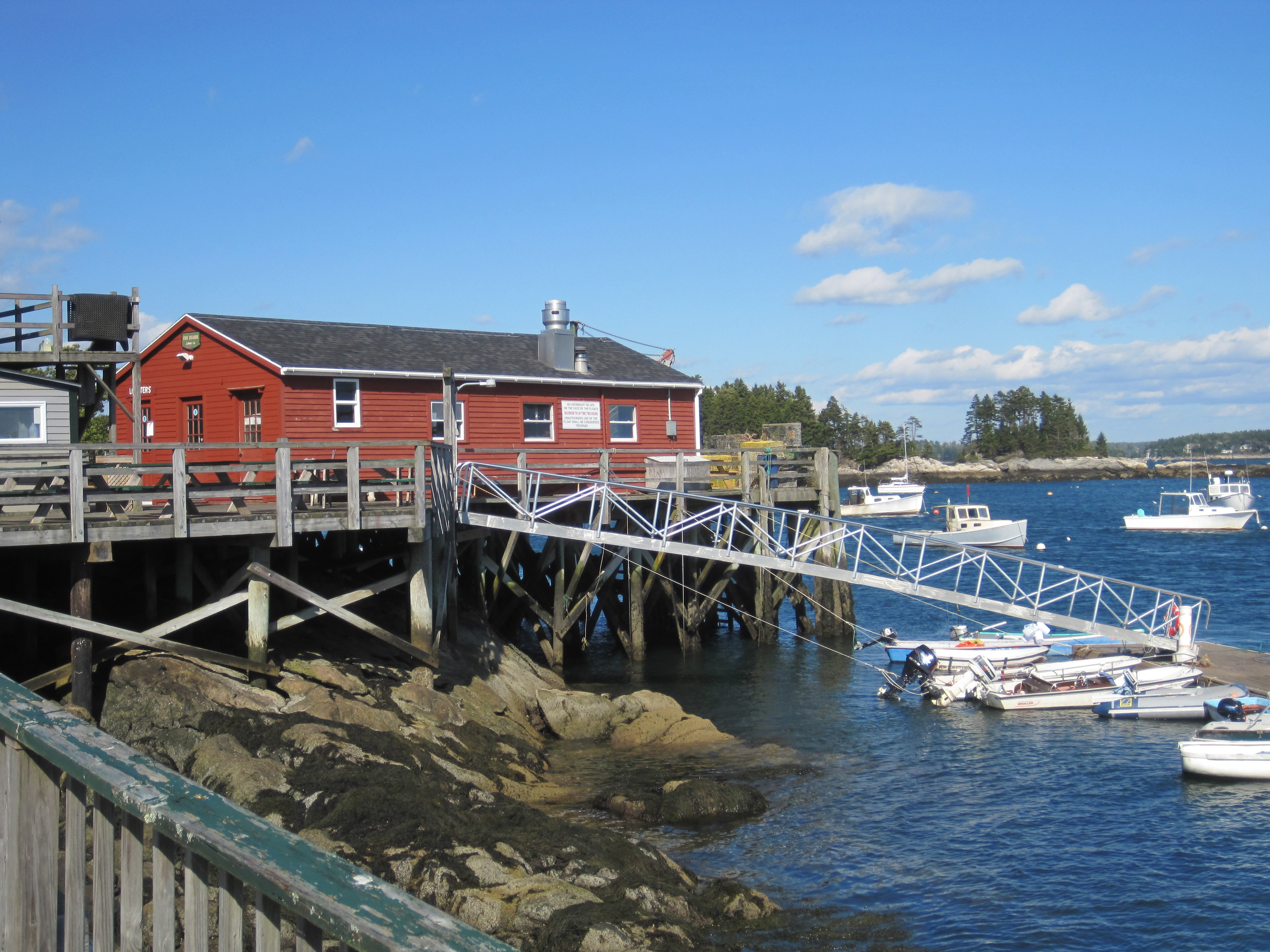 A Brief Early History of Georgetown
Georgetown Island lies between the mouth of the Sheepscot River and the Kennebec River on the Gulf of Maine.  The Abenaki Indians called the island Erascohegan, meaning "good spear fishing".  John Parker, a fisherman from Bedfordshire, England, purchased it in 1649 from Chief Mowhotiwormet, commonly known as Chief Robinhood, for a hogshead of rum and some pumpkins.  Parker built the first permanent homestead on what eventually became known as Parker's Island.
The Kennebec River valley was attacked and burned in 1676 during King Philip's War, then again in 1689 at the outset of King William's War, and was not resettled until after the 1713 Treaty of Portsmouth.  The town of Newtown-on-Arrowsic was rebuilt in 1714 on the southern end of Arrowsic Island, which was incorporated in 1716 by the Massachusetts General Court as Georgetown-on-Arrowsic, named for Fort St. George.  The town's boundaries were extended to encompass Parker's Island, Woolwich, Phippsburg and Bath (including West Bath).  Abandoned during Drummer's War and beleaguered during the French and Indian Wars, the region resettled slowly in the 1750s until peace was assured with the fall of Quebec in 1759.

About half of Parker's Island provided grazing land, and some residents raised livestock, producing butter and cheese.  In 1858, there were two sawmills, a sail maker and a shipbuilder.  but the merchant marine and fishing were the town's principal occupations.  By 1841, all the other parts of Georgetown had been set off and incorporated as towns, leaving Parker's Island with the sole claim to the ancient name.  Today, Georgetown is home to several boat builders, fishermen, retirees and many summer residents and artists.  It is the home of Reid State Park and is a noted site for bird watching.
Community Events
STORM WARNING
Just a reminder that if the school is closed, the Town Office will also be closed. In any event, call the office before venturing out in hazardous weather to be sure that it is open! Stay safe at home if you can!
Sand for Seniors
As part of a continuing partnership with Lowe's Home Improvement, TRIAD and local law enforcement, buckets and covers were again provided to Sagadahoc County Sheriff and other local law enforcement departments.
Georgetown seniors who would like a free bucket of sand for the winter can contact the Sagadahoc County Sheriff and make the request for sand, which an officer will deliver. Seniors get to keep the buckets. Contact the Sagadahoc County Sheriff 's Department at (207) 443-8529 ext. 2
2015-16 Town Report
The 2015-16 Town Report is now available. Print copies are available for pickup at the Town Office. It is also available on this website by clicking on the Town Report tab to the left.
Harbor Master Office Hours
The Harbor Master, Tom Bolster, will have office hours at the Town Office in the Conference Room, every Monday from 9-10 AM. If you have any questions for the Harbor Master, need to fill out or submit a mooring application, etc, please stop by.
Open Burn Permits
Free open burn permits are once again available online at http://wardensreport.com/ as of 5 July,2017. Click on the Open Burn Permit tab to the left for further info.
Code Red
CodeRED is an emergency notification service that allows emergency officials to notify residents and businesses by telephone, cell phone, text message, email and social media regarding time-sensitive general and emergency notifications. Only authorized officials have access to the CodeRED system.
For more information on and how you can be sure you are included in this free service, please click on the Fire Department Info tab to the left.
Problems with Fairpoint DSL?
If you are having problems with your Fairpoint DSL connection intermittently dropping out and then reconnecting, the issue could be low signal strength. If you call Fairpoint, they will set up a work order to investigate the problem, but they will not know there is an issue unless you report it. And if more than one person in the same general area reports the problem, it could be an indication of a larger system issue. So if you have an issue, please call it in to help not only yourself, but also your neighbors. The tech support number is 1-800-240-5019.
Volunteers Needed
Volunteers are needed to serve on the following Boards and Committees:
Board of Appeals – 2 Alternate members
Financial Advisory Committee – 1 Fulltime member
Harbor Committee – 1 Alternate member
Planning Board – 1 Fulltime member; 2 Alternate members
If you are interested in serving on any of these committees or boards, please contact Mary McDonald in person at the Town Office or call at 371-2820.